With so many daily norms shattered as a result of COVID-19, I've discovered the act of online holiday shopping to be a comforting activity. Of course, it's no less frustrating trying to find the actual deals. But that's always been a part of the challenge, right?
Right now though, what's most important to me isn't what shiny new tech to buy. It's how to make sure the gear I own continues to work properly. And that's often about the tech behind the tech.
I thought it could be helpful to share some detail on the support gear that helps to keep my tech going every day. This list isn't about the coolest hardware. It's simply about what helps maintain order with my tech at home as well as a sense of stability for my (digital) existence. 
It all about protection and reliability.

1. Backup Drive for your Computer
Cloud storage should now be a major player in your backup plan, but having dependable external drives is still a good strategy. I'm a big fan of G-Technology Drives (owned by Western Digital).
The G-Technology 4TB G-Drive USB 3.0 goes for $129.95 on Amazon.
It's what I use for my iMac's Time Machine backups.
2. Portable Backup Drive
Yes, I'm sticking with G-Technology for the portable choice. My go-to drive is the G-Drive Mobile USB-C.
The 4 TB version costs $139 on Amazon.
3. Wireless Mesh Router
If you're like me, your home WiFi is now tasked with supporting multiple family members throughout the day…and in every corner of your home. To help make sure that your WiFi reaches your entire family perimeter, you need a mesh WiFi system in place.
When I replaced my old Apple AirPort Extreme WiFi router, I went with the two-unit RBK50 mesh WiFi system made by Netgear Orbi. Next to my Sonos speaker in the photo above, it costs $295.19 on Amazon.
4. Smartphone Case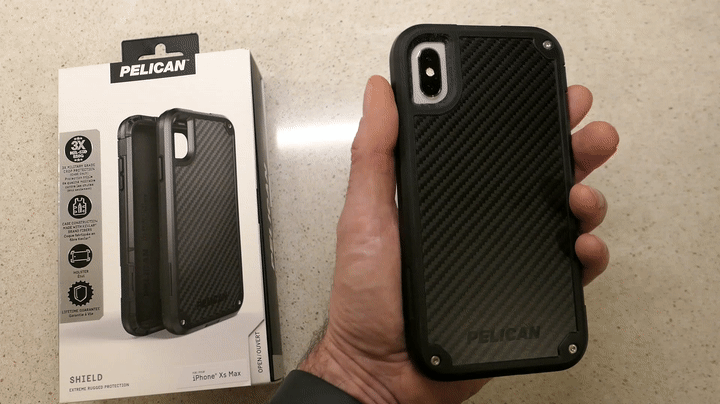 You really don't want to deal with a cracked smartphone screen if you can avoid it. I've always felt that a solid case is critical to maintaining your smartphone's structural integrity. 
I'm partial to Pelican cases. The company is best known for its equipment cases that protect gear worth many thousands of dollars. Its smartphone cases are also tough, and the "Shield" model looks like it comes from the alternate universe in the TV series, "Fringe." 
5. Portable Power Bank for your Smartphone or iPad
You know what happens when one of your portable screens runs out of juice, and a power outlet is nowhere to be found. A little portable power can really save your day.
RAVPower 16,750mAh Power Bank USB External Battery Pack is
$27.99 on Amazon
(This model also comes with a built-in flashlight.)
6. Cloud Backup
I've been using Backblaze after CrashPlan broke up with me. So far, so good.
As I mentioned, cloud backup should always be a part of your data protection strategy.
Maintaining Comfort
As we enter this season that promotes comfort and joy, it's always a useful reminder to have some boring supports in place for your important tech. I'm not sure that will specifically generate joy, but it certainly will maintain comfort.
That's always on the top of my list.