Why Nixplay Smart Photo Frames are Better as Screens for Video
by
Barrett
I picked up one of the next-generation Nixplay Wi-Fi digital photo frames over the holidays to support my ongoing quest to provide more exposure for my recent family photos. I've generated thousands of family images over the years, and most never get any screen time, let alone make it to the physical print stage.
Yes, I know that many folks use their smartphones and shared cloud photo albums for this purpose. Or they just email pics around. But that design requires an action from both the sender and receiver. A Wi-Fi digital photo frame only needs the recipient to glance over and see what's on the frame.
Plus digital photo frames have the huge advantage of being able to cycle through many photos.
My new frame is the Nixplay Smart Photo 10.1" Black.
$152.99 at Amazon Prime
HD Video Capability
But a funny thing happened while I set up my new Nixplay frame, which was a snap… and an entirely different experience than earlier generation Nixplay frames that I had to wrestle with.
I finally processed that these current Nixplay frames now have the capability to playback HD video files.
(Older Nixplay frames could only handle SD videos, which required you to first convert your native HD MOV video files to lower-resolution AVI files. Ugh.)
So, this improvement instantly sets up a simple distribution pipeline for all of my family video clips that have had an even harder time finding an audience than their photo cousins.
But before I was able to get too excited, I read the fine print:
The length of videos is limited to a mere 15 seconds.
Well, how Vine of them!
(I expect this is not so much a creative choice as a limitation of the hardware handling huge video file sizes.)
Still, you can do a lot with 15 seconds.
Straight Out of Hogwarts
And once you put together a playlist of short video clips using the Nixplay iOS app, it creates a whole new visual experience on the frame that a sequence of digital photos simply can't compete with.
I immediately set up a series of video clips for my Nixplay highlighting our day's fun sledding during a light snow storm.
I felt like I was transported to the middle of a Harry Potter movie where photos and paintings come to life. Watching the videos on the frame was really that cool!
For the record, I kept the frame's audio functionality off. Sure, it would be great to hear the sound, but I think only when you're actively showing off your videos. Otherwise, it would be too intrusive as an ongoing environmental background element.
15-Second Videos for your Photo Frame
To simply throw your clips into a playlist for easy viewing and not have to edit together a finished video… that's so quick and easy!
Plus, video files fit perfectly in this HD 16×10 aspect-ratio frame.
(The screen resolution is 1280×800, which is essentially 720HD. That said, my 1080p video files have been playing back fine.)
Sure, there are still some drawbacks.
The 15-second video limit is depressing, but it also respects people's limited attention spans. If you want to show off the ten-minute school chorus performance that your child was a part of, you'll simply need to tether your viewer to another screen.
(If you're interested, I be happy to set up my video for you.)
And the restriction to load videos only via the Nixplay iOS app means you've first got to get your video onto your iPhone. So that could mean another step or two if you're not working with native iPhone videos.
I've been having a lot of fun lately shooting time lapse videos with my new DJI Osmo Pocket.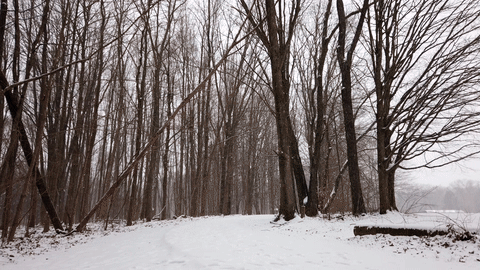 Still, a digital photo frame that can easily play your HD video files is a big step forward in functionality.
Every day, we're evolving further into a world dominated by video. Digital frames that show off photos are nice, but that trick is so yesterday.
Smart frames that can handle HD videos isn't magic anymore. It's the only way to go.
Thank you, Nixplay!