How your Timelapse Videos will Reveal a Different Reality
by
Barrett
Capturing that perfect moment with your camera can be a life-long ambition. Along your photographic journey, you might want to also consider the opposite exercise. Explore the opportunity to scoop up the ever-changing landscape in front of you… across time.
Use Your Camera as a Time Machine
Many cameras and smartphones today can act as a time machine and perform the trick of timelapse video capture. You've just got to give some thought to which environments you'd like to explore and how they might look when you squeeze twenty minutes down to twenty seconds.
Shooting timelapse videos is easy to do. You've simply got to keep your camera steady and allow it to slowly snap a frame of video every two or three seconds. Along the way, it stitches the frames together to generate a scene that moves at lighting speed when you play it back.
Beyond the exploration of timelapse video as an art form, this technology is also exciting, because it bottles up time and then reveals your world in ways you've never experienced before. It's a whole new way to experience reality.
Here's what I've learned from these timelapse videos I've recently shot.
So Many Rushing Clouds
I'm always impressed by the hidden intensity of 'normal' weather conditions in timelapse mode.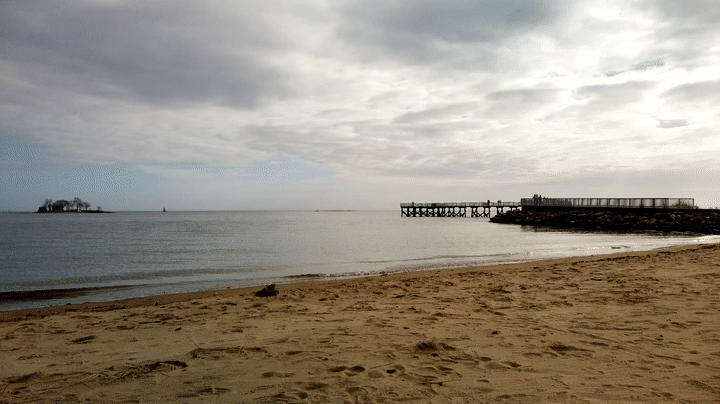 Clouds do not lumber along. Here on a beach, I see that they are clearly on a mission to quickly reach some important destination.
Our Fleeting Existence
When you speed up time, people become momentary blips. While this video's final form creates a dance of frenetic fun in a snow storm, it's also a sobering reminder of our own brief presence in space and time.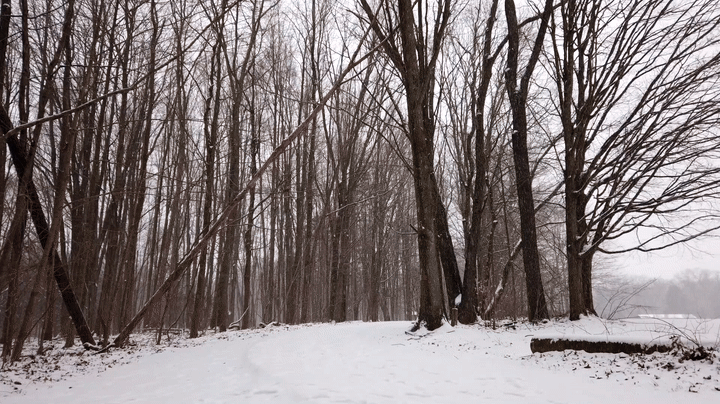 So, always remember to enjoy the dance.
Your Own Sunrise
Capturing a quickly-moving sun at dawn is hardly an original concept. It's a scene we've all be exposed to countless times on TV and at the movies. Still, there's always a way to make a sunrise your own.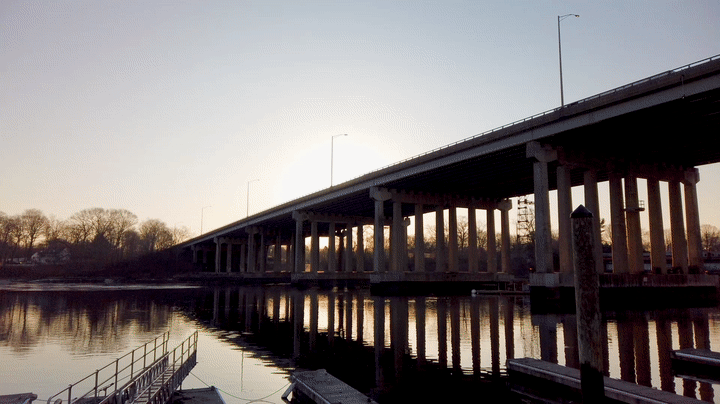 Where you choose to experience your sunrise is always the unique factor.
Adding Motion
You may have noticed the panning movement in my time-lapse video examples. This trick is courtesy of the 'motionlapse' mode in my DJI Osmo Pocket Gimbal camera. After every snapped frame, the gimbal auto-pans a wee bit as part of a preprogrammed move. And that creates the effect of a smooth pan across the shot.
Patience
Timelapse videos are fun to do and usually generate amazing results. Just don't forget one important variable. These videos will take a while to shoot. So plan ahead.
Capturing time takes time.