At Home with Apples
by
Barrett
A lot of advice out there talks about spending time outdoors to help manage the everyday stresses caused by the pandemic. If apple picking has previously been part of your annual routine, I think you should move that trip to the front of the line for your next weekend activity. It's a great way to reconnect yourself to the 'normal.' Just be sure to wear your mask and maintain social distancing.
Visiting Rogers Orchards
This past weekend, my family and I visited Rogers Orchards in Southington, CT. We picked apples to our hearts' content under the bright, warm sun of a cool October day. The apple orchard was about a two-minute drive down the road from its 336 Long Bottom Road farm store and bakery.
I've found that taking pictures of apple trees is similar to picking apples. It's mostly about the experience. What you bring home isn't always as amazing as you hope for, but you always feel like the effort was worth it.
While you're out there, don't forget to focus on the colors of fall foliage. That's always a good bet.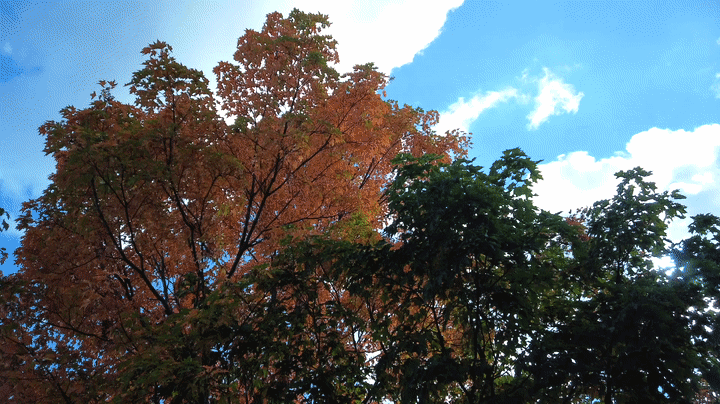 Look for the Views
Plus, there's a good chance that your immersion into nature will reveal an unexpected surprise…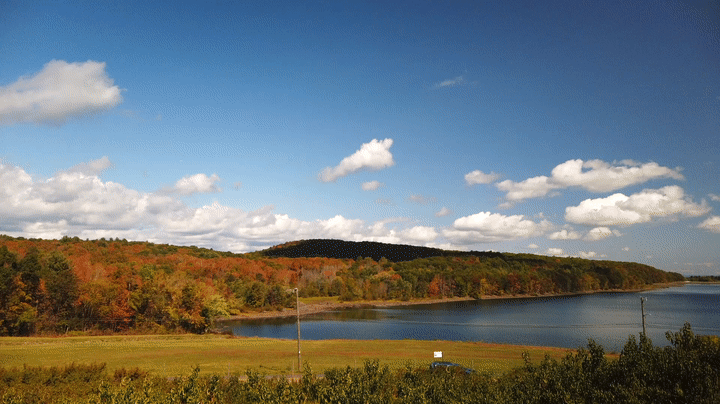 I shot this timelapse of the Shuttle Meadow Reservoir at the edge of the apple orchard with my DJI Osmo Pocket camera.
Before heading back, we stopped by Sunset Rock State Park to do a short nature walk around part of Crescent Lake. The views were gorgeous.
It was the perfect fall day. Normality restored.
At Home with Pumpkins?
If you're lucky, you don't always have to drive an hour away to recenter yourself and rediscover the gifts of nature. Sometimes it's growing right outside your window.
This surprisingly huge Lester pumpkin materialized after its host vine burst outside of the confines of our garden. I think it's on track to be ready in time for Halloween!
But I'm getting ahead of myself. Now, it's time to eat the rest of our apple cider donuts from Rogers Orchards.
Did I forget to mention the donuts?
#Comfort